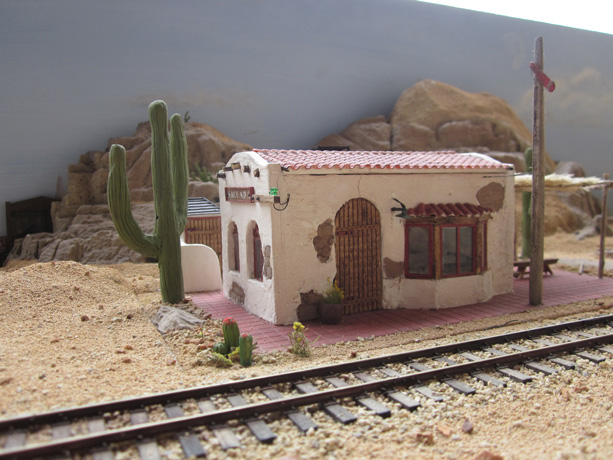 The primary structure on the SVRR is the small station at Saccara. The main structure was scratchbuilt from 1/4" foamcore, with plaster applied to the walls to simulate adobe. The ceiling and patio tiles are made of molded styrene sheets, as is the fireplace in the lobby.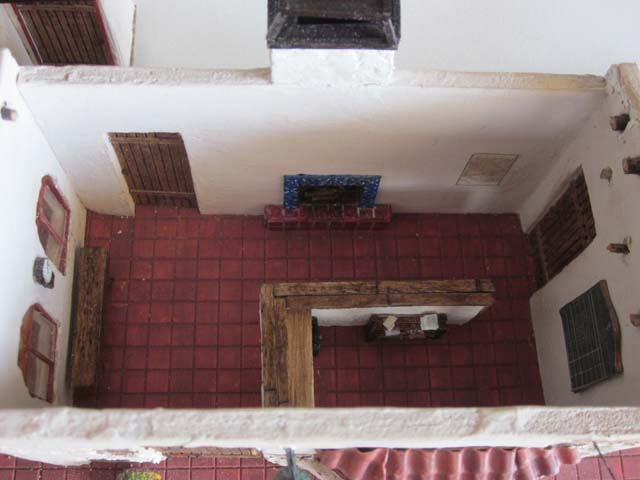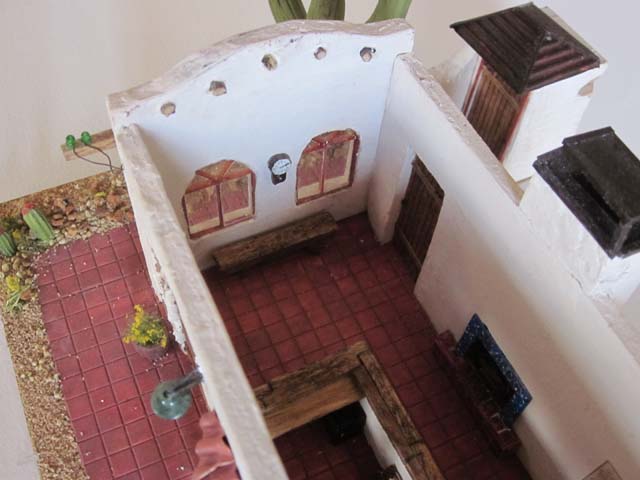 The interior details are largely pieced together from scrap parts. The doors are made of wood, and the windows are styrene strip.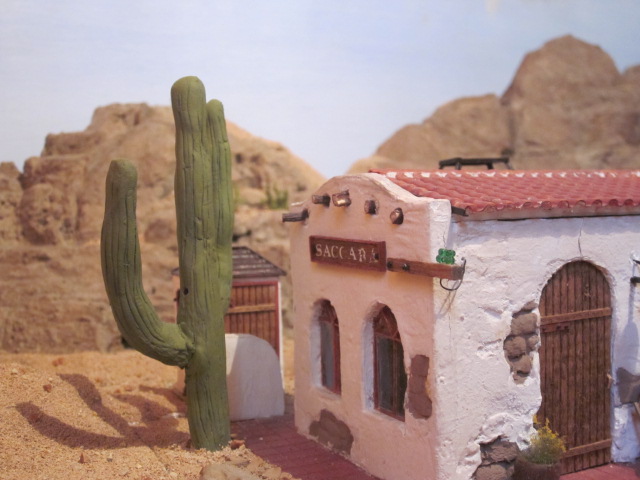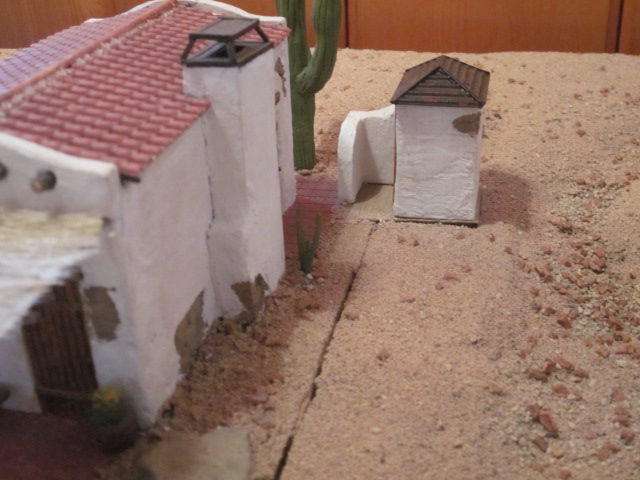 The outhouse is made of the same materials as the station. Eventually, an exhaust stack will be installed that will be connected to a switch that controls the station lights.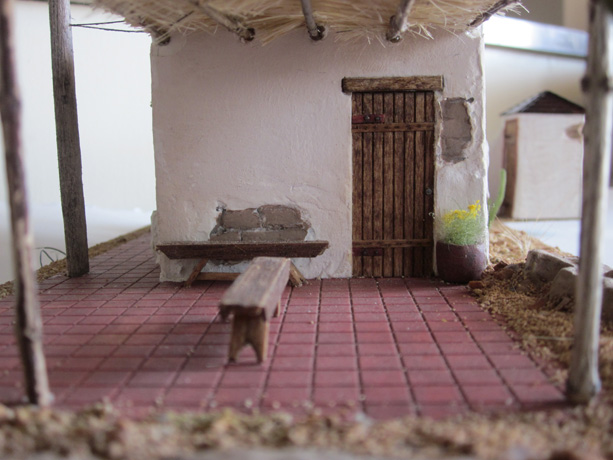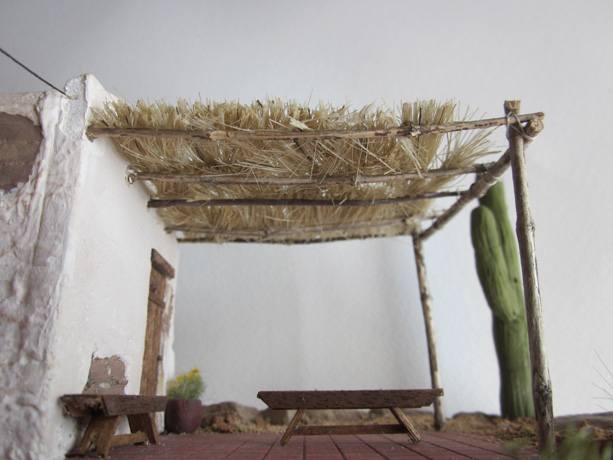 The ramada is made of twigs, with cheap paint brush bristles for a cover. The benches are wood, and the flower pots are clay.
---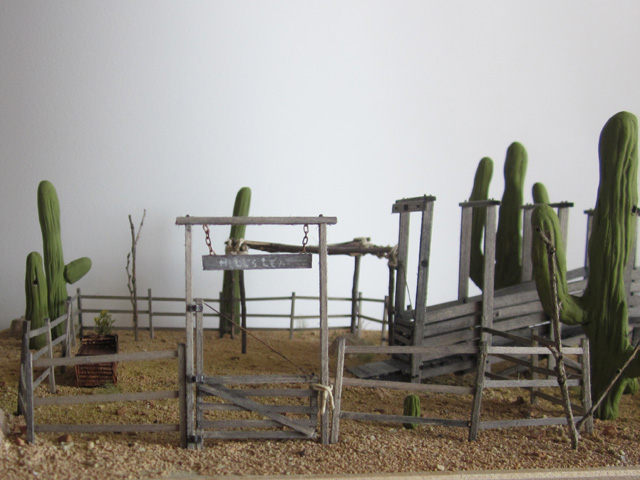 Hell's Leap is the corral in Saccara. It was scratch built from a variety of dimensional lumber, as well as twigs for the ramada.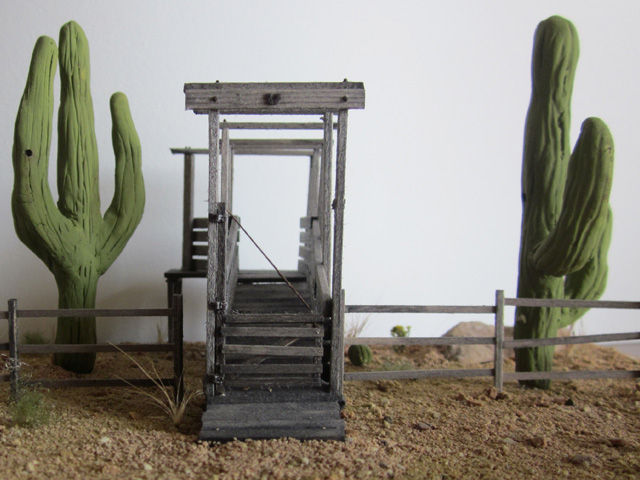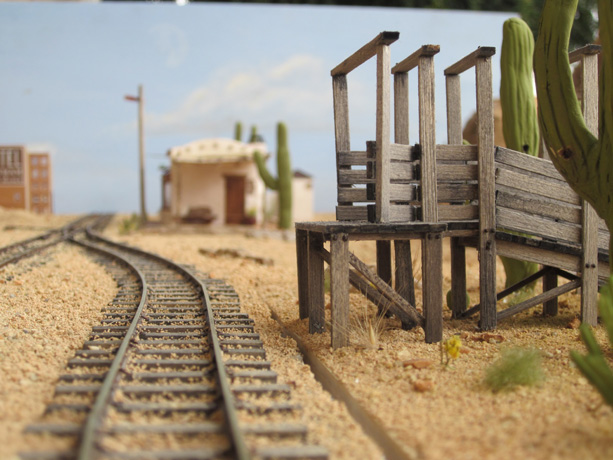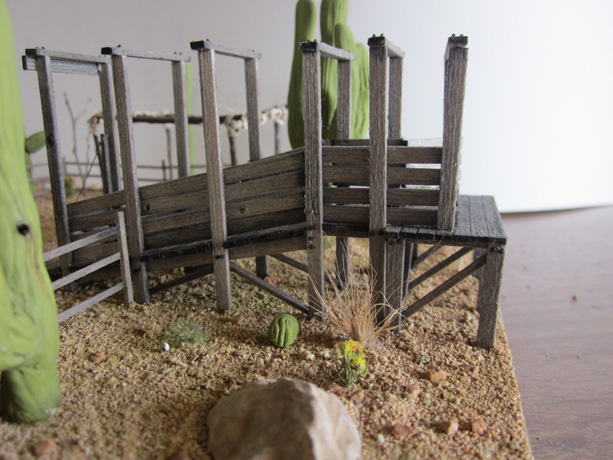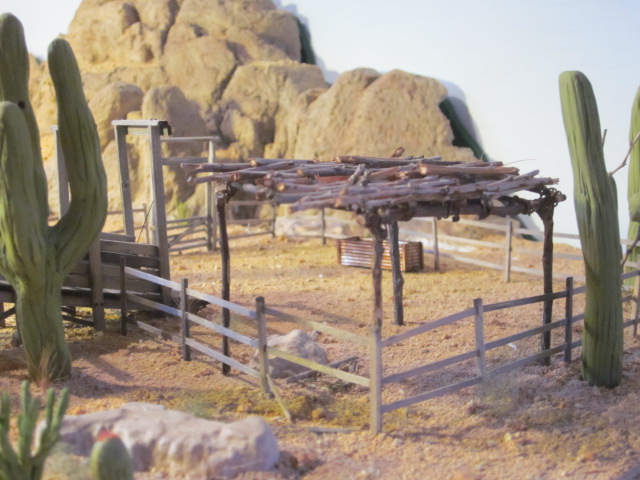 The water trough needs to be properly installed, and a water pump constructed. There are also plans to build a windmill nearby.