The following are various 1/48 scale models I have built.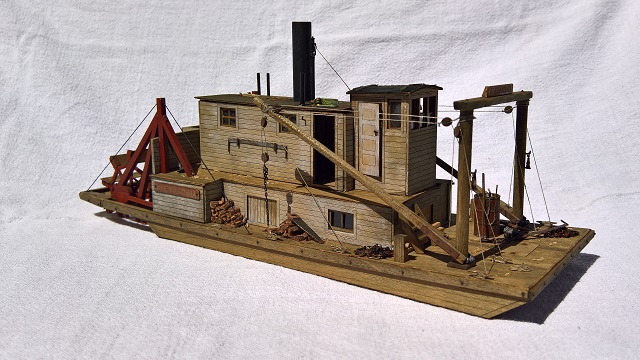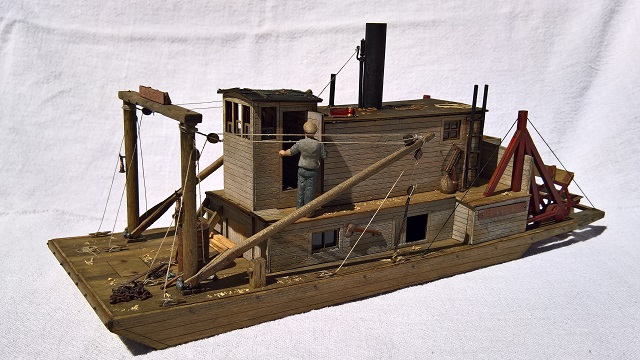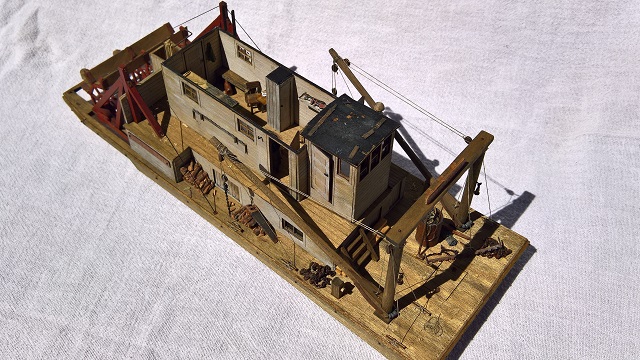 This is the Train Troll "Smokey Duck" kit, with misc. added details, both scratch built and from the spare parts box. It took First Place in the 2017 NMRA Los Angeles Division SpringRail Popular Vote Model Contest. It also qualified for the NMRA Merit Awards with a score of 112 points. The Saccara Station on the On30 module took home Second Place, and also qualified for the NMRA Merit Awards.
---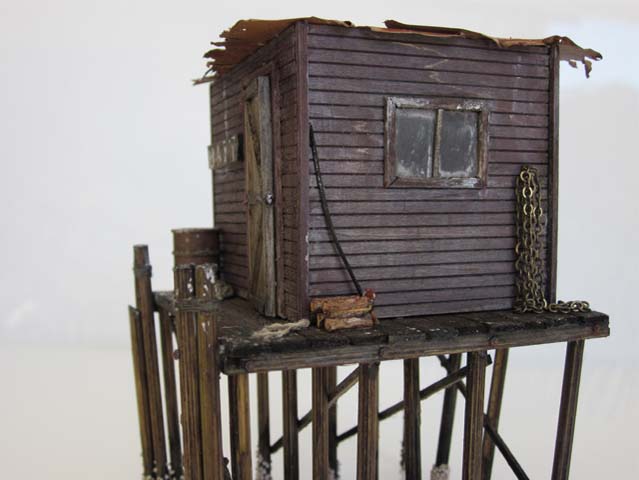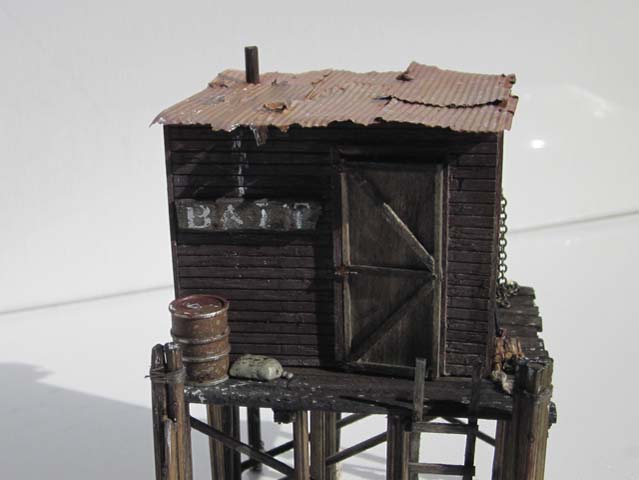 This bait shack is made of wood for the main structure, and metal siding for the roofing.
---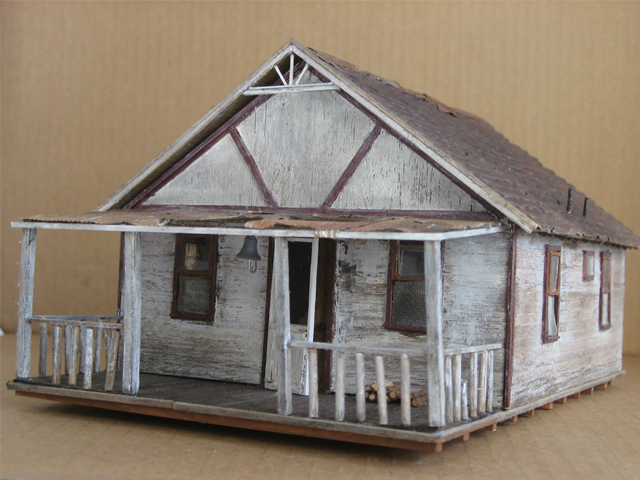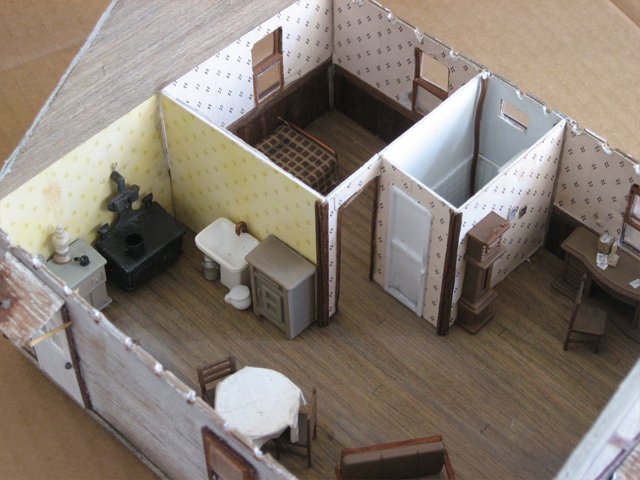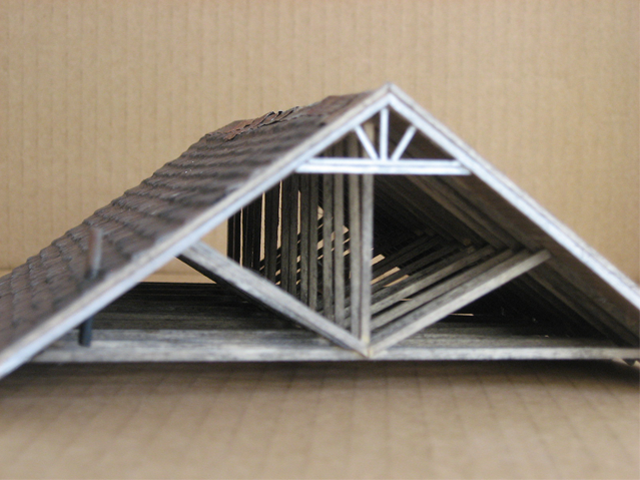 This house was modeled after plans I found on the (former) N Scale Limited website. The interior furnishings are doll house pieces.
---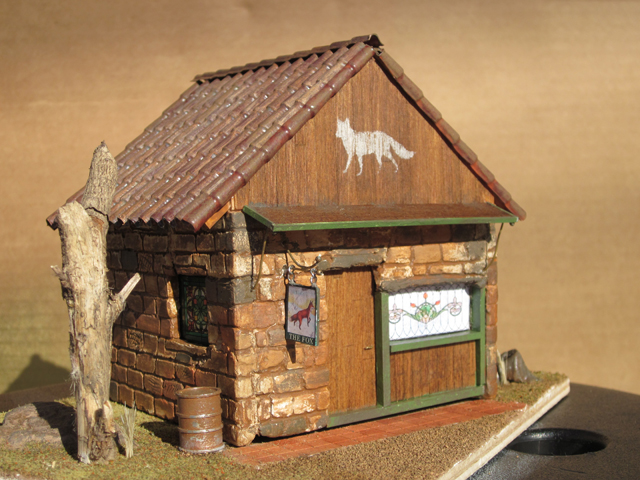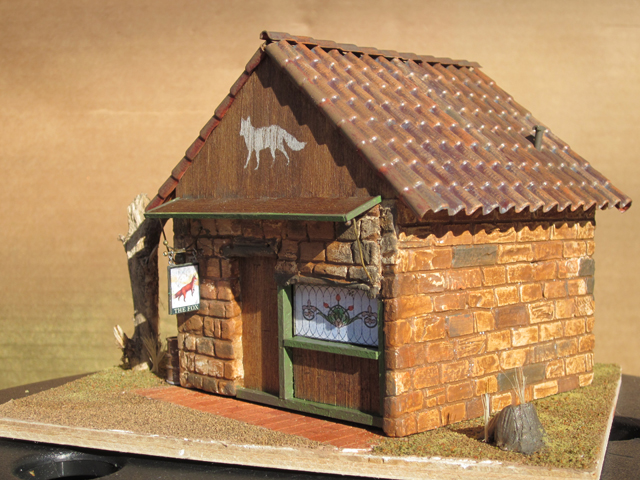 This walls of this are plaster, with a plastic woof, wooden trim, and printed paper for the stained glass windows. It, along with the house above, currently live on my dad's Lionel layout.
---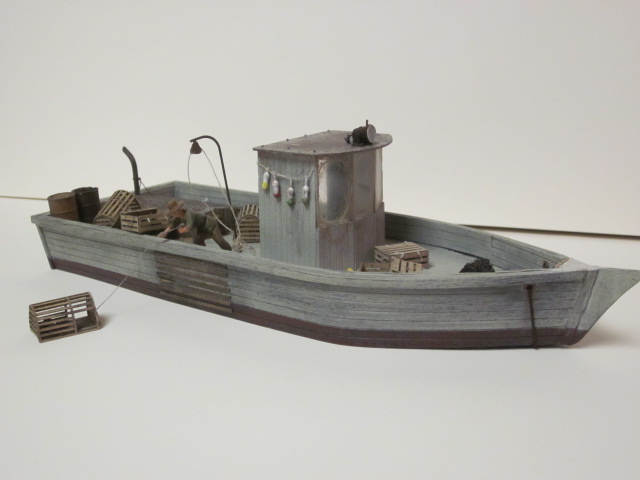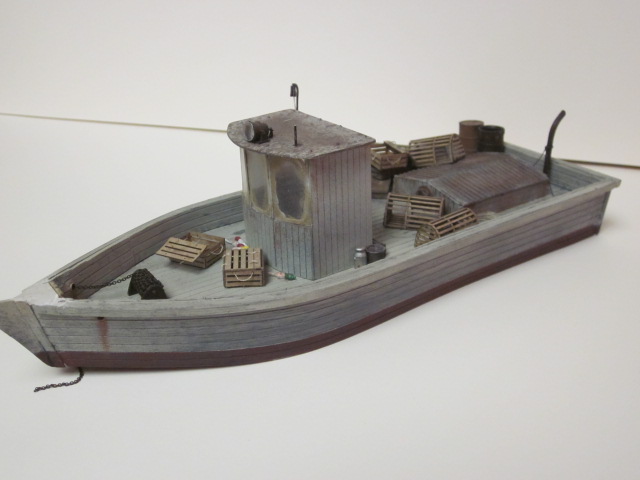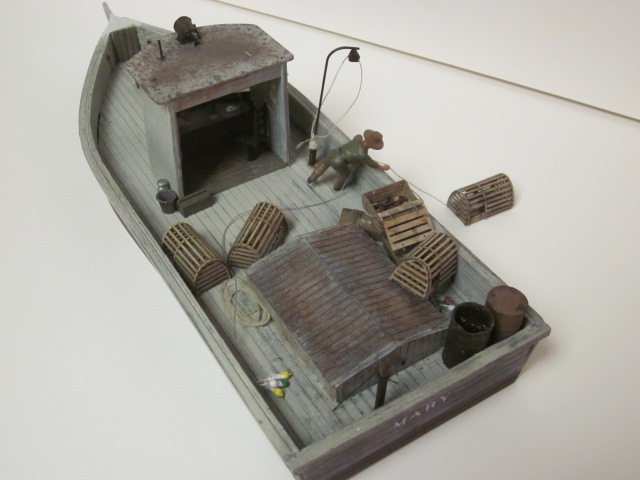 This boat is constructed of sheet styrene on a foam base. The various details are a mix of misc. details and Frenchman River Model Works parts.
---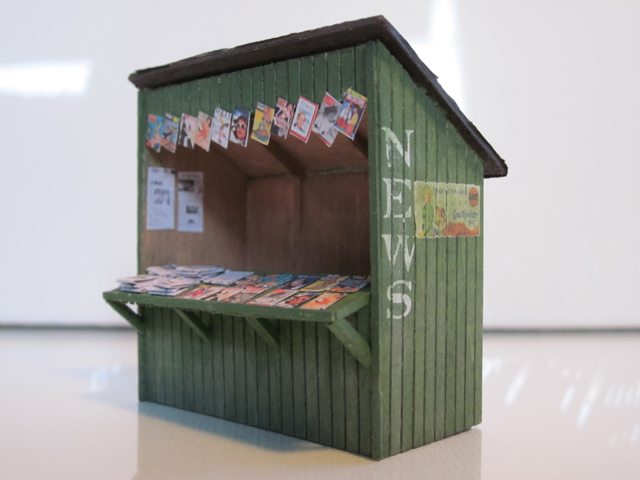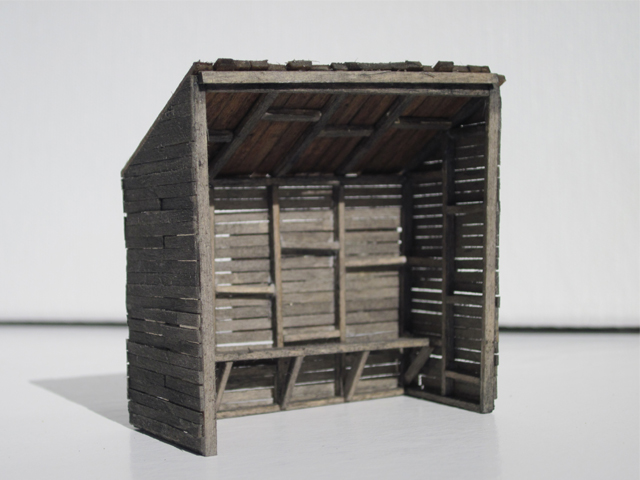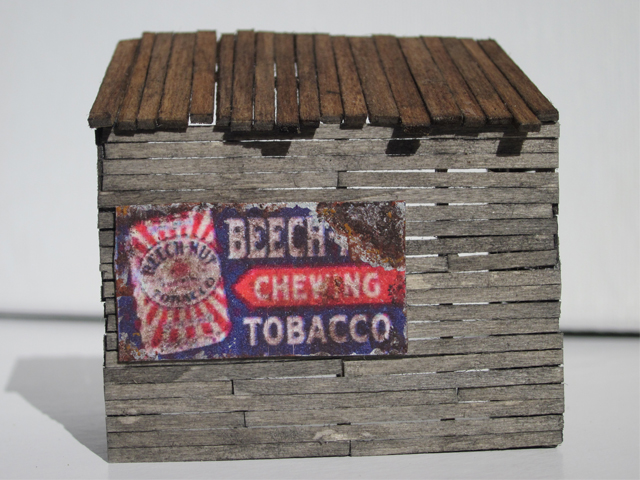 These were both made of misc. wood, with printed paper for signs and magazines.