The scenery on the module is built upon a 1" thick styrofoam base. This allows for the easy creation of below track landforms. The ground cover is a mixture of different grades of Woodland Scenics talus/dirt/grass/etc.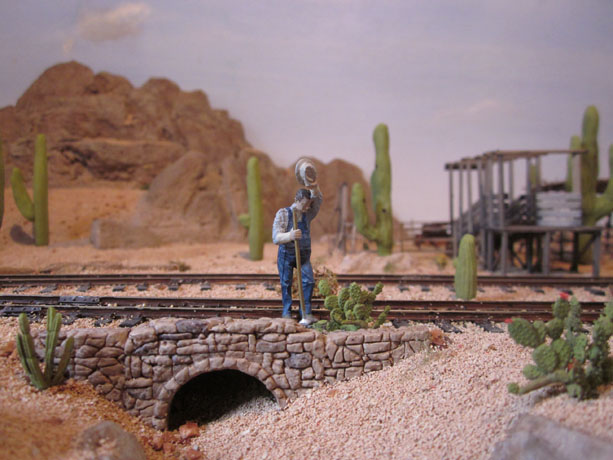 This small culvert was made from an HO scale Woodland Scenics culvert kit. I wanted the stones to look like they could have come from the nearby rockwork.
The miscellaneous smaller rocks along the ground were made from plaster molds.
---
The following images show how I created part of the rocky hill: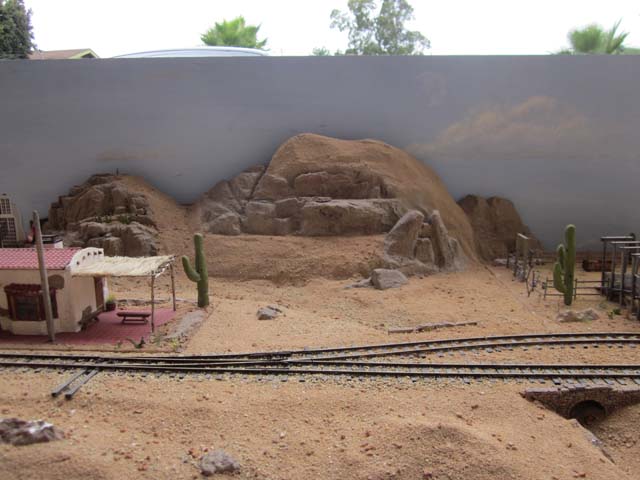 As originally built. The dirt looked too steep to be realistic.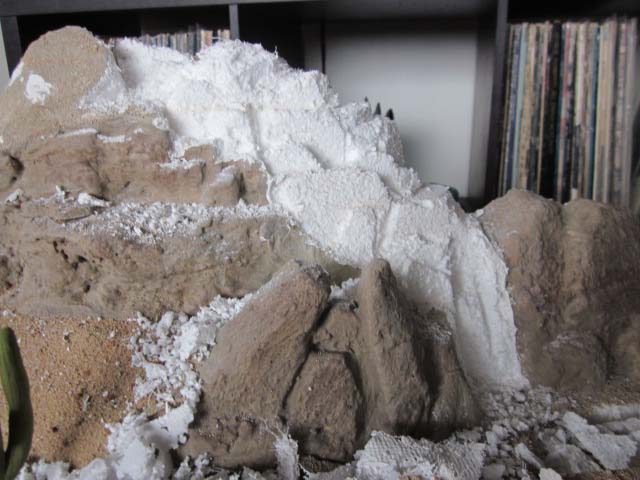 Step 1: Rough in rocks with a knife or saw.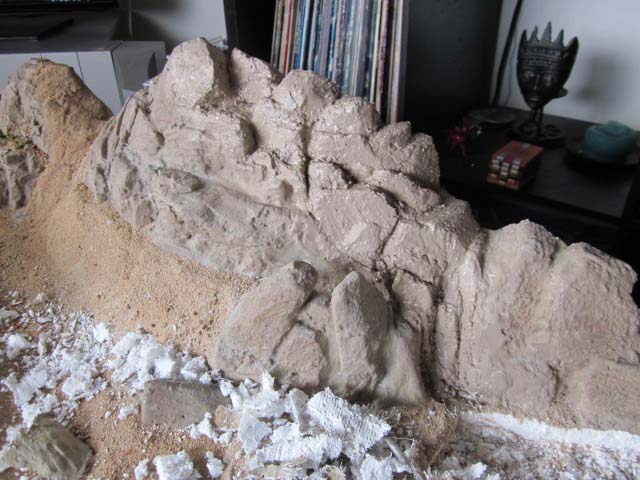 Step 2: Base coat of acrylic paint.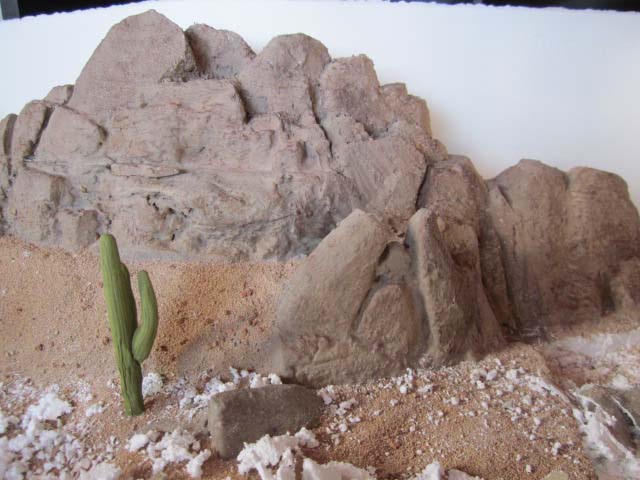 Step 3: Dry brushing to highlight the different rocks. I spent a lot of time trying to match the color of the surrounding groundwork.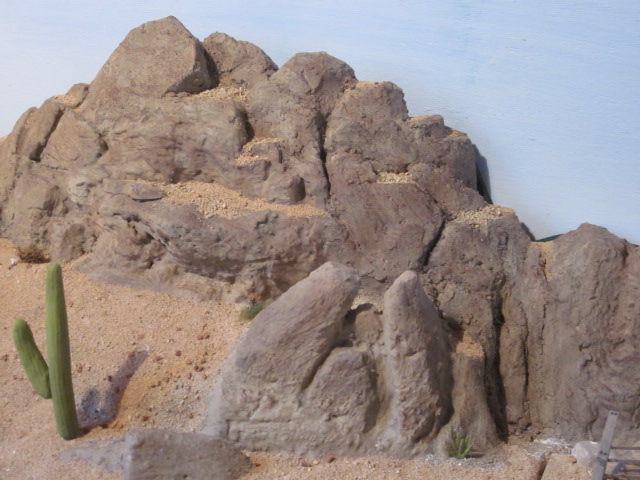 Step 4: Dirt, plants, and talus added.
---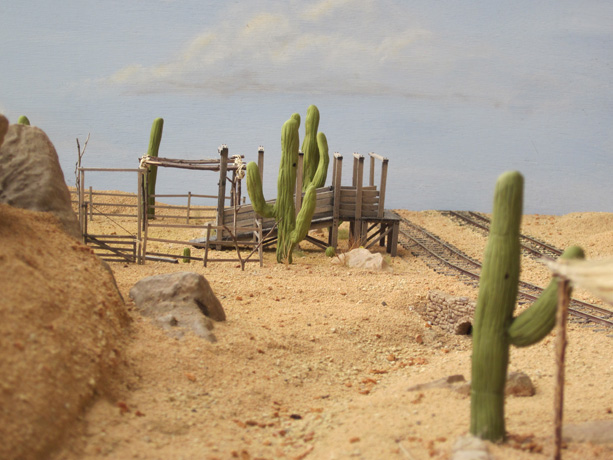 The large saguaro cacti were created from self hardening modeling clay, with wooden armatures (or toothpicks as they are often called). They range in height from less than an inch, to five inches, and up to half an inch thick. In 1/48
th
scale, this is up to 20' high and 2' diameter. I roughed in some lines running up and down them to (try to) give the impression of the spines running up these giant cacti. They were painted with a base coat of greenish, and then I applied some washes of brownish green to dirty them up. The smaller cacti (seen in the lead photo) were primarily built from a Pegasus Hobbies cactus kit. I added some red and yellow turf on the tops to simulate flower buds.
---