The Malpaso and Saccarra Railroad was my N scale layout for a few years. This morphed into a 3x4 layout for a while, and then a new basement forced things to change (for the better), and a new layout was built to better fit that space. The
Pajaro Valley Consolidated Railroad
is the new layout. I will keep things as they are below as a time machine. All future model railroad updates will be at the PVC RR website.
There were always trains in the house growing up, my dad has a large Lionel layout, it wasn't until I was 10 or so that I received my first N scale trains, the Life-Like Diesel Charger set.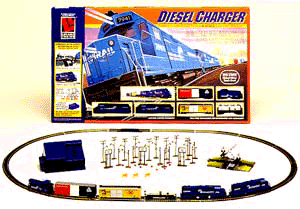 While I currently also work in
On30
, my primary focus has always been N scale.
The original M&S was taken down recently due to a move. There are plans to build a different version in the works.
The layout will be set in Southern California during the 1930s, and act as a branch between the SP and AT&SF.
Following are a few pictures of the original layout. Things will be updated as the new layout starts.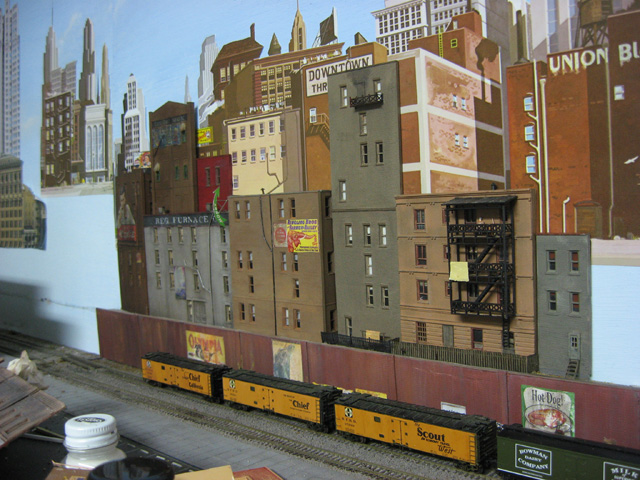 This shows the layering I did to create the backdrop. There wasn't much room behind the track (roughly an inch), so I had to cram a lot in there to achieve the big city look I was wanting.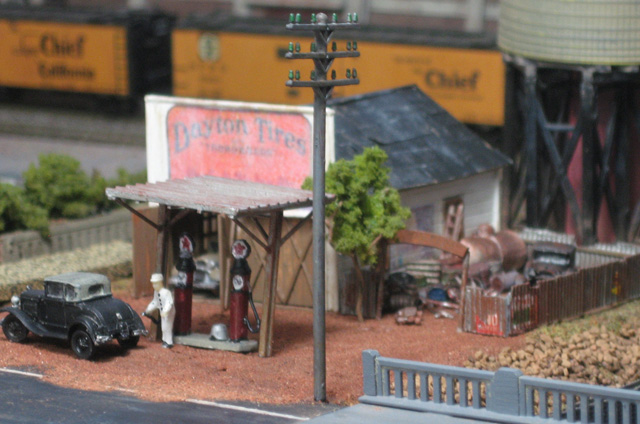 The gas station was scratch built based on a drawing found on the former N Scale Limited site. The site had a lot of interesting articles and plans, as well as a showcase of a lot of great modelers.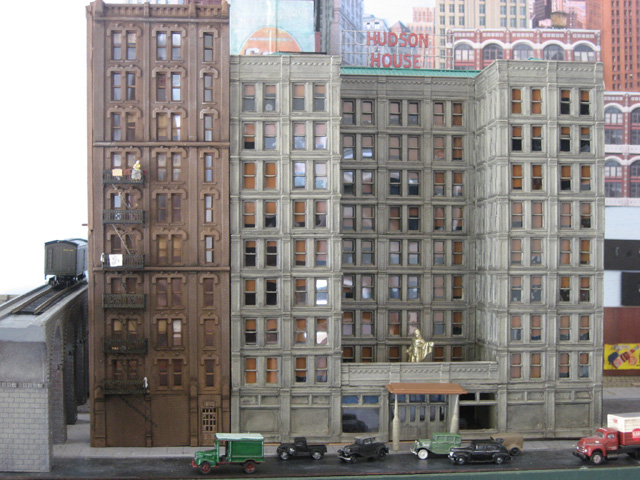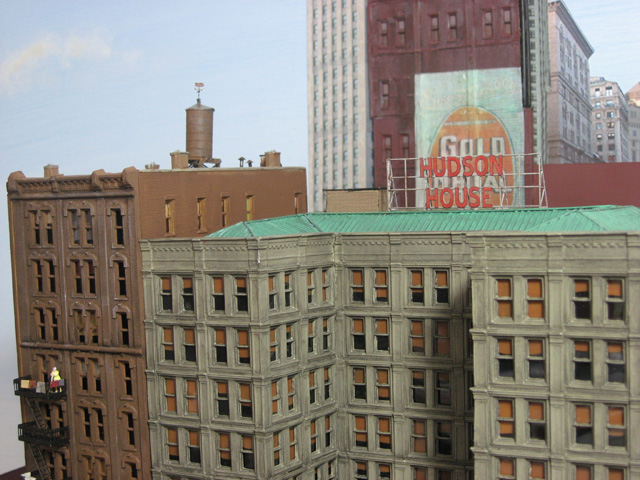 The building on the left was made from 3 DPM Wilhelm's Merchantile kits. (The missing fire escapes were eventually added...)
The one on the right, "Hudson House", was built from 4 or 5 DPM Hilltowne Hotel kits. I am pleased with how the roof turned out on this one. The golden statue on the lower roof was found on a decorative spoon or something I found.